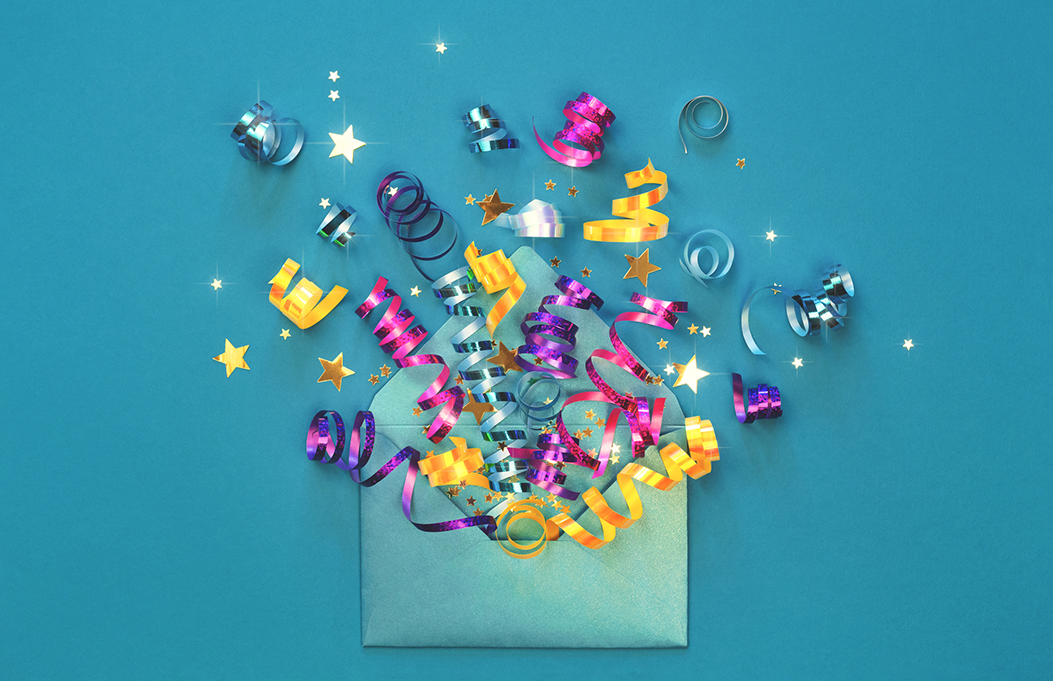 Do you regularly connect with your database of potential, current, and past patients? Do you ever connect with each one personally? Birthday cards are an effective and popular way to let you connect with your database on a personal level, showing appreciation for their loyalty and acknowledging them on their special day. Here are some strategies for using birthday cards in your marketing plan!
Why Would You Market with Birthday Cards?
It's easy: Everyone has a birthday!
It can be completely automated.
It is fairly inexpensive.
Almost no one receives a mailed birthday card, making your card notable!
It's personal contact, i.e., not a mass mailing.
It reinforces your brand to your patient, especially if they haven't seen you recently.
It creates a buzz: your patients will be so impressed they will tell their friends.
It might be just the ticket to bring absent patients back into the office.
How to Market with Birthday Cards
#1. Create a spreadsheet with patient names—include everyone in your database: prospective patients, current
Patient first and last name
Patient mailing address
Patient Birthdate (month and day is sufficient)
Add a column that lists the date 5 days prior to the actual birthdate. You will use this to time the release of the card to arrive close to the patient's actual birthday.
#2. Decide whether to do this in-house or via outside vendor
In-House benefits

If you have staff time, doing this in-house is less expensive.
It's easy to create a standard birthday card on Vistaprint or via your local printer.
Evaluate outside vendors
The most popular card vendor in the US is SendOutCards®. Pricing is available on their website.
Consider Offering a Special Discount or Free Gift with the Birthday Card
It may sound scary to offer a free facial or 50% off BOTOX® or a dermal filler as a birthday gift, but the truth is—and it's been proven via studies—only 10% of gift card recipients ever redeem their gift. 10%! This means you have the distinction of offering a high-value birthday gift without the worry that all your recipients will take you up on your generous offer.
And those who do? Yes, 50% off BOTOX® or fillers is a biggie but think about the pay-back: once they start using BOTOX®, Xeomin®, or another similar product or dermal filler, they are likely to continue once the effects have worn off.
In terms of a facial or other aesthetician service, offering a facial treatment gives your aesthetician or PA the opportunity to evaluate the patient's skin and offer ongoing treatments and/or skincare products in addition to the free facial.
Include the discount or free offer within the card itself rather than creating a coupon to save time and money. Consider this inside message:
Some Things to Consider
When a card recipient calls the office to book, your staff member can cross-reference their name with the spreadsheet, or you can include the small print information above to be certain the recipient is the person booking the special offer.
Should you make the offer non-transferable? Maybe not. A patient is a patient, even if it isn't the individual, you originally targeted.
Should you include an expiration date? From a marketing point of view, this may or may not be helpful. Most individuals will self-screen in terms of taking up your offer: those who don't call within 30 days are unlikely to do so. (Reference the 10% mentioned above).
The Bottom Line
Regardless of age, everyone loves to be acknowledged on their birthday! Combine that fact with the ease of this program and it's a winning opportunity to bring current, past, and even prospective patients into the office for treatments and—for some—cosmetic surgery procedures.If you'd like more information about setting up this or any other marketing idea, call us at 800.272.8436 or complete this online form. We can help you become more successful!